Despite warnings, crowds flock to farewell Windsor's second-favourite local, Prince Philip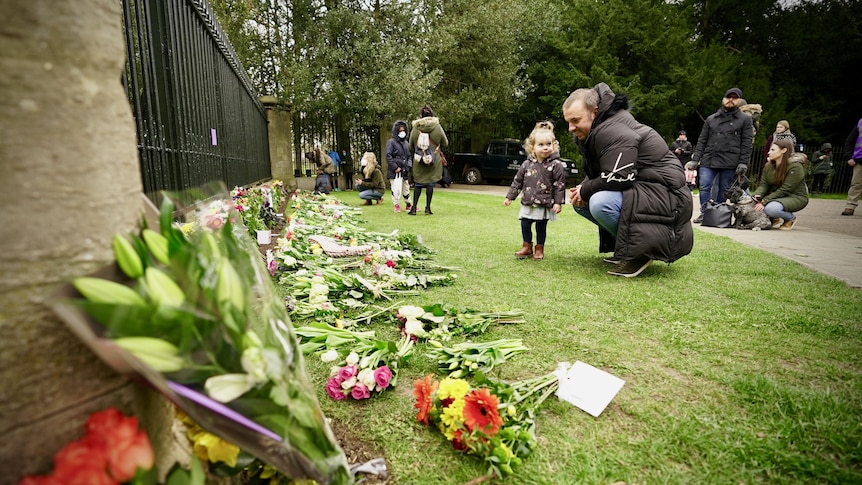 The royals told them not to come, but for some, it was just too hard to stay away. 
Key points:
Mourners have turned out to WIndsor Castle to pay tribute to Prince Philip after the 99-year-old died there on Friday
The royal family have asked people to not visit royal residences and instead leave condolences messages online
The Queen and Prince Philip spent most of their final year together at Windsor Castle due to COVID-19
Outside the gates of Windsor Castle, local residents and those from further afield streamed in to lay flowers and reflect on Prince Philip's legacy.
It was a somber but low-key affair: Mourners filed in and out, in an orderly British fashion. Their flowers left in neat rows along the fence. 
But the loss of a figure that…