Police save mum and child from major shed fire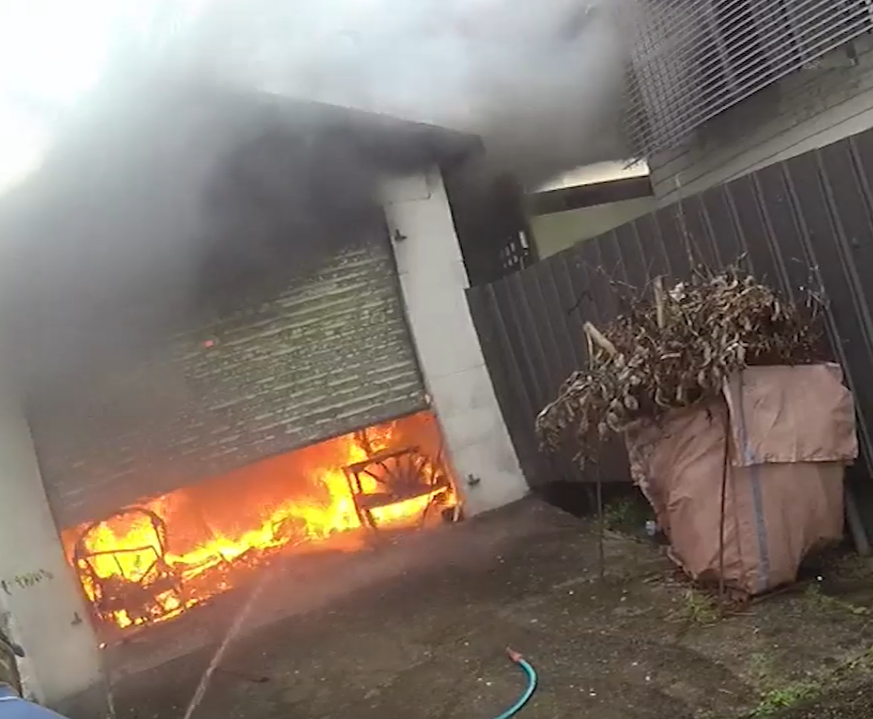 Incredible footage shows how the quick thinking of police officers saved a mother and child who were unaware of a massive fire raging in their back shed at Innisfail. 
On Saturday, the officers were in East Innisfail when they saw smoke billowing from a Phyllis Street home.
A quick response by Senior Constable Lachlan Ogilvie and Constable Philip Rohder, arguably saved not only both houses but a mother and child who were inside the house, unaware of the drama unfolding in the backyard.
They quickly grabbed a garden hose and doused the flames until other emergency services arrived.