Prince Philip, the crocodile hunters and a late-night hunt in the Northern Territory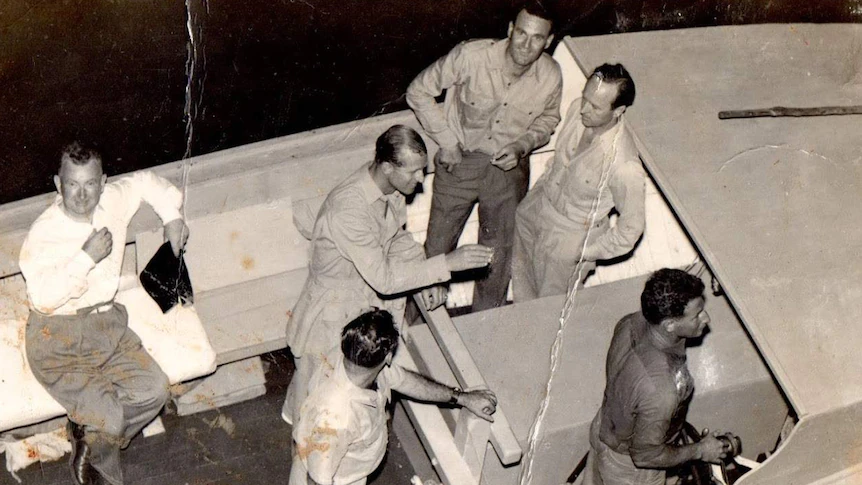 Prince Philip once shot a Northern Territory crocodile "from a good distance" at night with a single shot, and a few years later returned the hospitality of his Top End tour guides by inviting them aboard the Royal Yacht Britannia.
As the world marks the death of the royal patriarch, a Northern Territory family's encounter with the Queen's consort and local wildlife has re-emerged.
Days before opening the Melbourne Olympic Games, the Duke of Edinburgh departed a function at Government House to nearby Stokes Hill Wharf in Darwin where he boarded the ex-RAAF launch Marlin about 10:30pm on Thursday, November 15, 1956.
His guides and the boat's owners were the local seafaring Haritos brothers — George, also known as "Nundi", Nicholas…